KNOW YOUR SIZE
ONLINE DIY SIZE CALCULATOR
Our online size check calculator will give you an instant response, if you're looking for a recommendation on your size in our brand.
SIZE CALCULATOR
SIZE CHECK WITH BRENDA
Our custom size check by Brenda, our BRArchitect, has a 95% success rate! Just take 60 seconds to give us just a few pieces of information...
CHECK MY SIZE
SIZE CHART
Our size chart gives you a side by side comparison and will help you make the conversion from international sizes to ours.
SIZE CHART
HOW TO MEASURE
Learn how to measure your bra or bikini size, our boobs are constantly changing so make sure you measure before buying.
WATCH NOW
GET TO YOUR KNOW OUR STYLES
We have a selection of top styles which have been designed to offer maximum support for D-cup and up. We have just launched a new wireless top for maternity or those that don't require wire for extra support.
LEARN MORE
LEARN MORE
We have a variety of bikini  bottom styles ranging from full coverage, tummy support and high waisted brief to our cheekier cut bottoms. There is something for everyone!
LEARN MORE
If you are sun smart this one is for you - our long sleeve rash guard is UPF 50 with a full length front zipper. Great for those that want to cover up from the sun and very popular for children's swimming lessons.
LEARN MORE
CONFUSED?
Meet Nat - let her try before you buy. She is a Medium dress size and she tries on a few of our key pieces and gives a few hot tips for wearing your swimwear with confidence!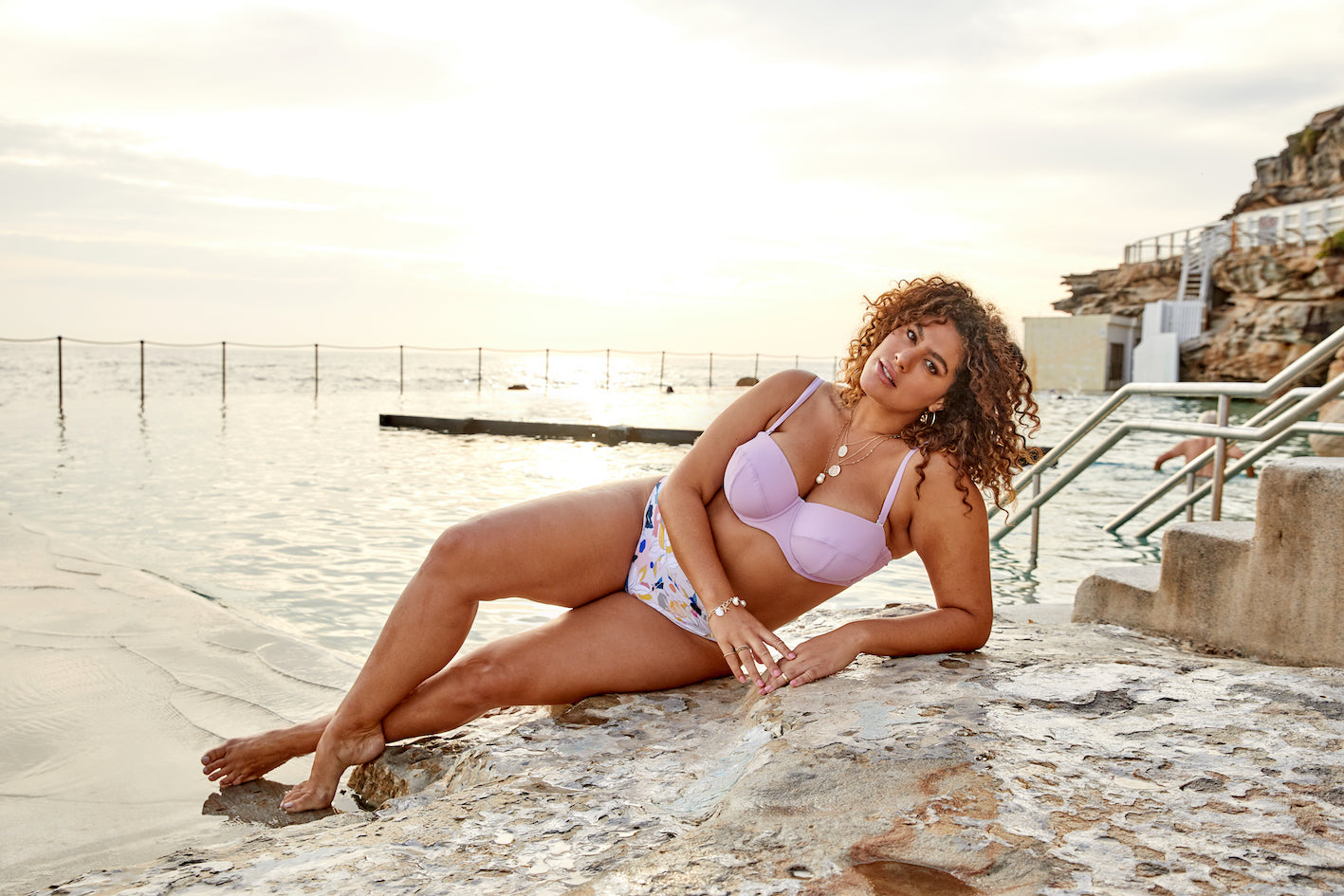 DOES IT EXIST?
THE PERFECT FIT
Your swimwear should fit perfectly with no wrinkles or bulges. Read about the perfect fit (if there is such a thing)...
READ MORE
WE ARE ALWAYS FREE FOR A CHAT...